Welcome to the Parish of St. Paul's with St John's Website

Oh how good and pleasant it is for brethren to dwell together in unity






This page was last updated on: October 17, 2021



P.O.Box 483

St. Vincent and the Grenadines

West Indies

Ofc: 784.457.5163

stpaulschurch@vincysurf.com

Office Hours:  Mon - Fri: 7.30 - 11.30 a.m.

                                  Sat: 9.30 - 11.30 a.m.

THE RT. REV'D C. LEOPOLD FRIDAY 

BISHOP OF THE WINDWARD ISLANDS

Office:                  784.456.1895

E-Mail: diocesewi@vincysurf.com 

THE REV'D CANON ASHTON FRANCIS

            RECTOR              

Home Telephone: 784.458.4332

Office:                  784.457.5163

E-Mail: stpaulschurch@vincysurf.com

Office Hours: Monday-Friday 7:30 11:30a.m

                              Saturday 9:00-11:30a.m

THE REV'D MR. ELSO ROSS

DEACON

MRS. CHERYL EVANS 784.457.4558

WARDEN

MRS. CYNTHIA HOPE-BROWNE 784.456.5311

WARDEN 

    MS. GLENDA CONLIFFE

                                     P.C.C SECRETARY

MRS. ANITA NANTON

ORGANIST

Past Organist - Mr. Desmond Roberts

Past Choir Coordinator - Ms. Inez Mandeville

Thank you for visiting this site and signing the guest book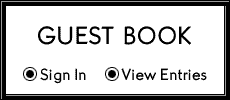 Click on left arrow above to start and click on the square to stop the music.

St. Paul's, Calliaqua, built in 1840. Cost 1385 pounds sterling.  St.Paul's chapel, 64 by 35 feet.  Built in 1840.  

Clergy R.A. Warner, A.C. appointed in April 1841.  Alexander Dasent named to the curacy of St. Paul's on 04 November 1843.